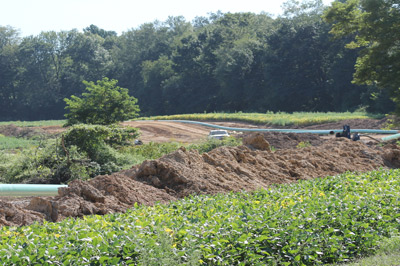 Westinghouse Electric Co. is asking a bankruptcy judge to permit the speedy sale of property in Westmoreland County to a subsidiary of Sunoco Logistics Partners, according to the Pittsburgh Post-Gazette.
Westinghouse, which filed for bankruptcy protection on March 29, 2017, engaged in talks with Sunoco over a year ago, planning to run two natural gas liquids pipelines across a property that houses Westinghouse's specialty metals plant in Blairsville. Originally, Sunoco wanted to expand its existing right of way on the property. After it was ruled out as an option, the companies started discussing the sale.
Westinghouse stands to gain $920,550 out of the 72 acre-deal with Sunoco.