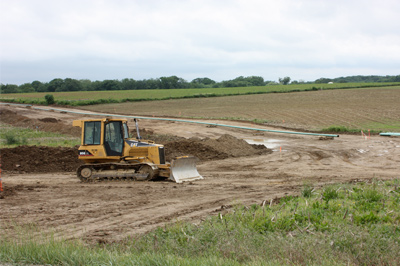 The West Virginia Department of Environmental Protection lifted their order halting Rover Pipeline construction on two segments where it found permit violations damaging streams in the northern part of the state, according to Kallanish Energy.
After inspectors found erosion-control failures that left sediment deposits in creeks and streams, the DEP ordered Rover Pipeline LLC to stop construction.
Last week the DEP found that permit violations were corrected. The reopened segments include a 36-mile stretch that extends from the Ohio border through Tyler and Wetzel counties to a compressor station at Sherwood in Doddridge County and a second that runs for six miles through Doddridge County.
Learn more: Kallanish Energy > West Virginia OKs construction on parts of Rover line