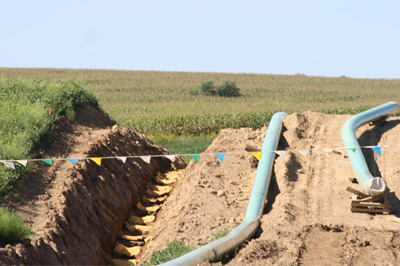 The Virginia Department of Environmental Quality plans to determine whether or not it will grant water quality permits for two natural gas pipeline projects in December, according to PennEnergy.
The department has been evaluating permits for the Mountain Valley and Atlantic Coast pipelines under the Clean Water Act to determine additional conditions that should be required of the projects to protect water quality. The State Water Control Board has two meetings scheduled in December, where the department will make its recommendations.
The Mountain Valley Pipeline would cut through West Virginia and Virginia. The longer Atlantic Coast Pipeline would continue into North Carolina.
Learn more: PennEnergy > Virginia water board to take up pipeline permits in December