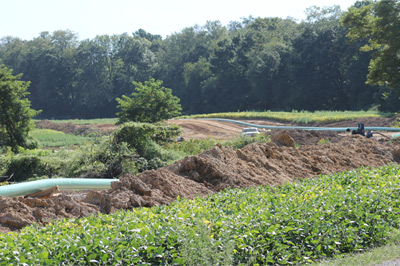 Although some of the Rover Pipeline construction is still on hold, most of it is already done or will be completed in the near future. As things have started wrapping up, Rover Pipeline LLC has filed a request with the Federal Energy Regulatory Commission to begin flowing natural gas through Phase 1A of the pipeline by Thursday, according to Marcellus Drilling News.
Phase 1A is composed of three areas in Ohio, including the Cadiz Lateral in Harrison County; Supply Connector Line A from the Cadiz tie-in in extending north to Mainline Compressor Station 1 and the interconnection with Mainline A in Carroll County; and Mainline A, which is the bulk of the new pipeline through Ohio — 190.9 miles of natural gas pipeline — originating at the Mainline Compressor Station 1 and terminating at the Defiance Compressor Station in Defiance County.
Additionally, the company asked that the Panhandle-Rover Interconnect be turned on a few days earlier so gas will be ready to flow through the new Rover pipeline.