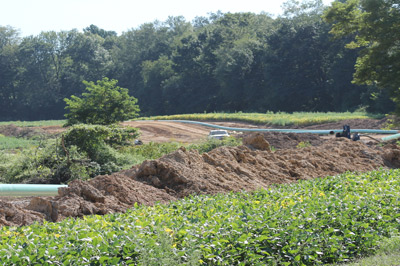 The Pennsylvania Department of Environmental Protection approved permits for the Atlantic Sunrise Pipeline Project, which will transport Marcellus Shale natural gas from northeast Pennsylvania to southern states, according to The Philadelphia Inquirer.
The agency approved critical water-crossing permits — the required Chapter 105 water-obstruction and encroachment permits and Chapter 102 erosion and sedimentation-control permits — for the 180-mile, $3 billion pipeline project.
Williams Cos. expects construction to begin in early fall. It is designed to move 1.7 billion cubic feet of natural gas a day, enough to supply seven million homes, according to the company.