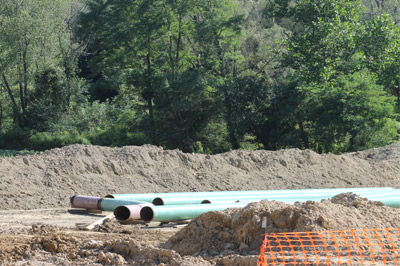 Now that the Federal Energy Regulatory Commission is whole once again, PennEast officials are requesting expedite approval of its 120-mile pipeline, according to The Morning Call.
Along with more than a dozen major projects and utility mergers, Penn East's pipeline has been in limbo for months because of a lack of a quorum. However, at the beginning of the month, the U.S. Senate approved Senate aide Neil Chatterjee and Pennsylvania regulator Robert Powelson to the commission.
The PennEast pipeline will provide more direct and efficient service to homes and businesses, transporting natural gas from the Marcellus Shale region in northeast Pennsylvania to New Jersey, Pennsylvania, New York and adjacent states.
Learn more: The Morning Call > PennEast requests expedited approval of its 120-mile pipeline project