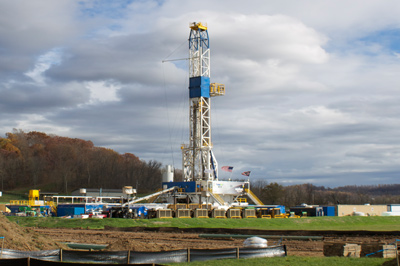 Oil production in Ohio's Utica shale has increased slightly over the first half of 2017, according to the U.S. Energy Information Administration. According to The Youngstown Business Journal, wells across the Utica shale play are projected to produce 54,807 barrels of oil per day in June  — an improvement of 1,000 barrels per day from the month before.
Utica production has continuously inched upward since levels rose to 50,796 barrels of oil per day in January.
Natural gas production has been continuously rising since energy companies started drilling in the Utica shale in 2011. EIA projects that Utica wells will produce 4.431 billion cubic feet of natural gas per day in June, an increase of 49 million cubic feet per day versus output in May.
Learn more: The Youngstown Business Journal > Oil production in Utica shows modest increase