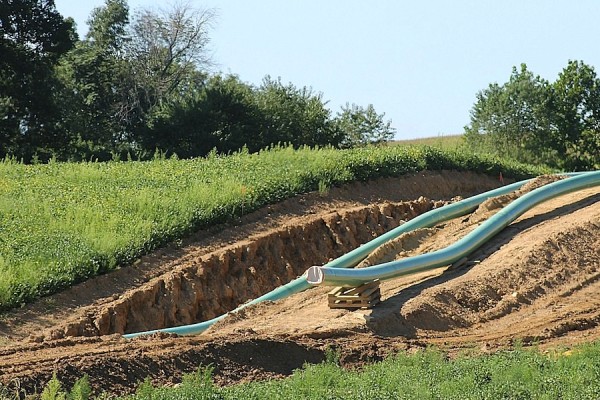 The Ohio Environmental Protection Agency found signs of diesel fuel in drilling fluid samples from an April 15 spill at a Rover Pipeline drilling site on the Tuscarawas River in Stark County, according to Kallanish Energy.
The discovery then spurred a two-page statement from two commissioners at the Federal Energy Regulatory Commission, warning  Energy Transfer Partners and conveying their concern. They have ordered the FERC's Office of Energy projects and Office of Enforcement to investigate the pollution and work with the Ohio EPA to resolve the problem.
The Rover Pipeline spill that haunted operations in April was estimated to include 1.5 to 2 million gallons of drilling mud that covered roughly 6.5 acres of wetlands.
Learn more: Kallanish Energy > Diesel fuel found in drilling mud along Rover Pipeline in Ohio