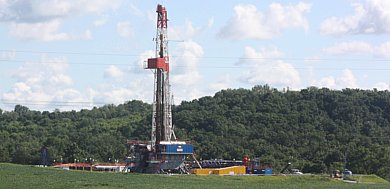 Both industry and state leaders believe that the Pennsylvania Department of Environmental Protection's plan to more than double permit fees for unconventional wells is not likely to deter drillers from continued investment in the Marcellus shale play, according to Platts.
The proposed regulations would increase current well permit application fees to $12,500 for all unconventional wells from $5,000 for non-vertical unconventional wells and $4,200 for vertical unconventional wells. The DEP has submitted the proposal to its Environmental Quality Board.
DEP contends that the proposed fee increases are needed to fund its efforts to regulate the oil and natural gas industry and pay for the department to augment its Oil and Gas Division staff.
Learn more: Platts > Proposed permit fee increase in Pennsylvania not expected to slow drilling in state