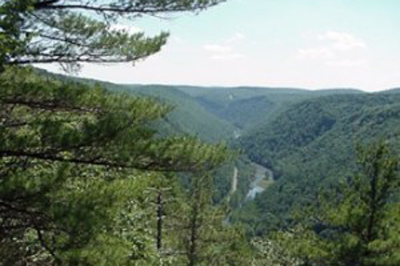 Columbia Gas Transmission's Mountaineer XPress pipeline project reached a key milestone at the end of July as the Federal Energy Regulatory Commission released a final environmental impact statement that favored it, according to Platts.
The FERC staff decided that although the project would have some adverse and significant impacts in West Virginia, those impacts could be reduced to acceptable levels with various environmental plans, mitigation measures and further staff recommendations. Around 490 acres of core forest areas would be affected by the project.
Other significant impacts cited in the FERC's EIS include permanent conversion of upland interior forest habitat and effects on large core forest areas, mitigated by the collocation of about 22 percent of the route and additional measures in Columbia's environmental construction standards. The FERC asked the pipeline company to work with West Virginia regulators to find further ways to reduce forest impacts.
Learn more: Platts > Proposed Mountaineer XPress gas pipeline clears environmental hurdles